« go back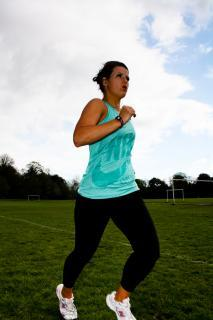 Staying Healthy
On the Road
Throughout the week many of us become consumed by the business of life and our growing to-do lists. This hectic lifestyle makes it difficult to eat nutritious meals at regular hours. Exercise gets moved to the bottom of our priority lists. And sleep is frequently interrupted because our minds race with thoughts of upcoming tasks.
This week remember that only you can make the changes necessary to adopt a healthy lifestyle. Your physical healthy is equally important as your spiritual health. God calls you to care for your whole self—body and soul. Putting God at the top of your priorities does not mean putting yourself at the bottom of the list. Love yourself as God loves you—work towards a balanced diet, good sleeping habits, regular exercise, and frequent prayer.
Encounter
"Beloved, I pray that all may go well with you and that you may be in good health, just as it is well with your soul" (3 John 1:2).
"Take care of your health, that it may serve you to serve God" (Saint Francis De Sales).
Go Forth
Make a list of three healthy lifestyle changes you would like to make this month. Work towards achieving this goal.
How would being a healthier person help you to keep God your top priority in life?
« go back